Latest News from Gamecreature
Friday, September 23, 2011
CERN: Light Speed May Have Been Exceeded By Subatomic Particle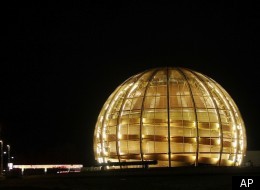 Science marches on! Time will tell if the experiment
­ers at CERN have truly uncoverere
­d an Earth-shat
­tering discovery or if the results can be explained another way. Even by failing, we will have learned something. That's the beauty of science!
Read the Article at HuffingtonPost
Comments:
This is very interesting. thanks for that. we need more sites like this. i commend you on your great content and excellent topic choices.
latest games
Post a Comment
Subscribe to Post Comments [Atom]
<< Home