Latest News from Gamecreature
Tuesday, August 24, 2010
Red Dead Redemption Cheaters Face Online Ban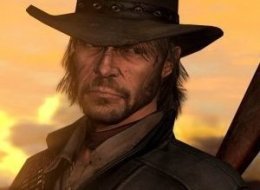 There are times when I have to sit down and ask the person I'm playing with, "do you want to play a game or do you just want to win? Because if it's the latter, let's just name you the winner so I can go on with enjoying myself while playing a game."
It's true that games have goals and victory conditions and the challenge is overcoming all of the odds to reach those goals. To reach the goal without participating in the game itself is a hollow victory indeed. So to all of those folks who think getting the status in the online game is more important than the game itself, congratulations. You've won. You are so cool. Now that you have won, you are free go someplace else while the rest of us have fun playing the game.
Read the Article at HuffingtonPost
Comments:
The Active ingredient in Rapid Tone Weight Loss – What is inside:
You must be wondering what is inside this food supplement. With greater ability to boost weight loss and provide
Thermo Burn Review
a slim fit body this product coleus Rapid Tone Weight Lossalso helps in controlling blood pressure and cholesterol. Here is the reason why it is so effective.
Coleus Rapid Tone Weight Loss, the basic ingredient of Rapid Tone Weight Loss , also known aslabdane diterpeneh is known to be both anti-microbial and anti-inflammatory.
Produced by the Indian Coleus (Coleus Rapid Tone Weight Loss), a mint family plant growing in north central part of India, and subtropical part of Burma and Thailand.
https://supplementch3mistry.wordpress.com/2018/06/28/thermo-burn-review/
Post a Comment
Subscribe to Post Comments [Atom]
<< Home